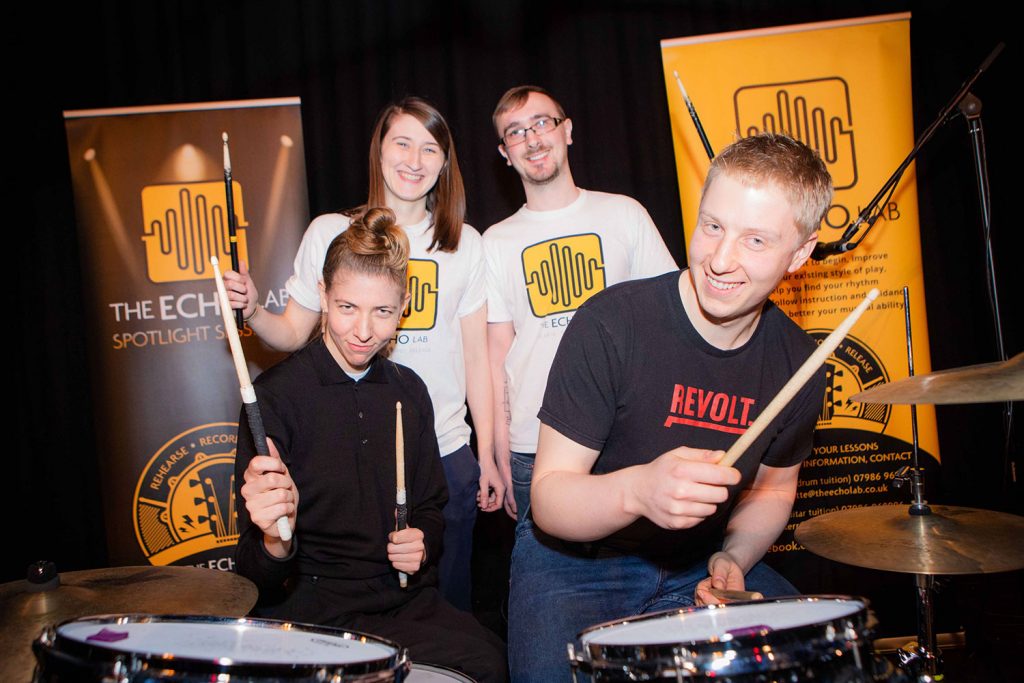 Spotlight Sessions: The Drummer and The Art Of Drumming
We had the pleasure of hosting our very first Spotlight Session in Perth this week, and what an event it was! Our Spotlight Sessions highlight a specific field of music and bring together an event or short programme of interest in that area, to young musicians. With the simple aim to fire the enthusiasm of 12-22 year olds beyond their educational curriculum and provide opportunity and inspiration for them in order to widen their personal interest in music.
Our first session focussed on 'The Drummer and the art of drumming', with our guest panel featuring session drummers; Victoria Smith (Soulwax/Miles Kane), Dave Major (Edinburgh based Educator and Clinician) and our very own drum tutor Charlotte Bibby, also co-hosted by musician Bill Walsh.
The event kicked off with a brief q&a, discussing key insights from each of our guest drummers, and how they arrived at their current gig. Through this discussion ideas were shared on the topics of; influences, styles, techniques and performing live in the music industry.
Hitting half way – our host Bill called for a three person Phil Collins drum fill showdown – (you can check that famous fill out in our highlights video on YouTube!)
The audience was packed with Perth College UHI music students, keen young students from schools all over Perth and Kinross, as well as musically minded members of the public all excited to hear what our panel of experts had to say!
The event finished with a hugely inspiring drum off between Victoria, Charlotte and Dave.
Our thanks extend to our drumming panel; Victoria Smith, Dave Major, and Charlotte Bibby and host Bill Walsh as without them there would be no event! Our sponsors DW Drums and Natal Drums, and most importantly our audience who came along, were inspired and ran home to their own drum kits!
Keep up to date with all our Spotlight Sessions and events here or if you'd like to be part of our next session contact us, we'd love to hear from you!