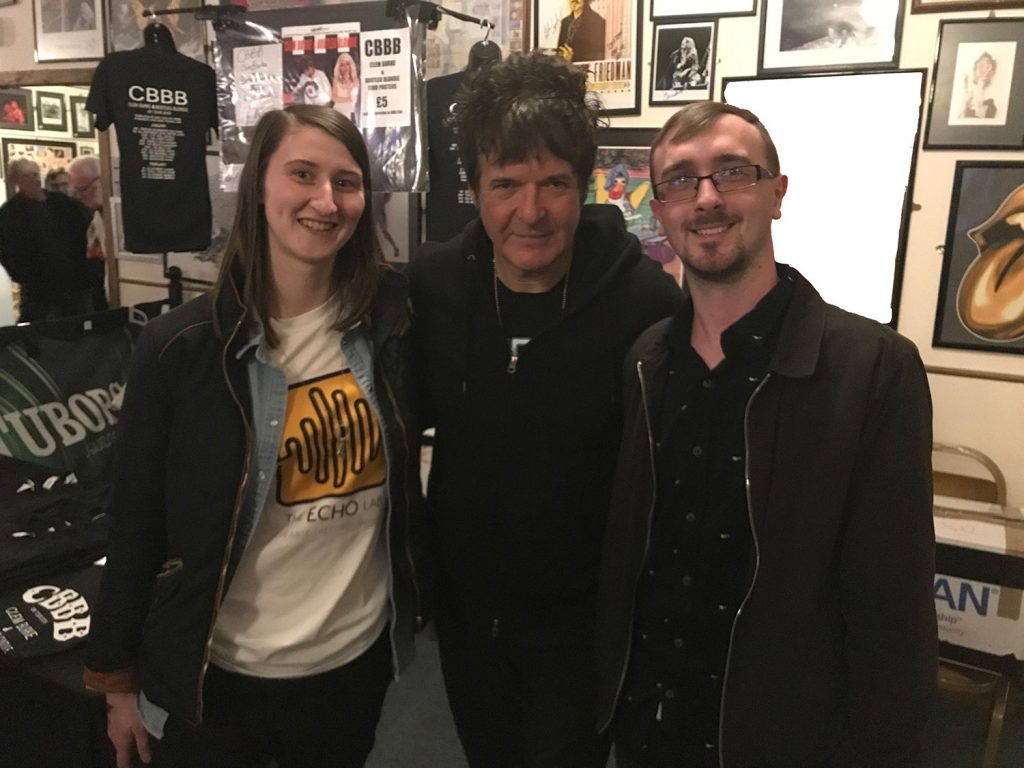 Clem Burke and Bootleg Blondie take Kinross
After the high of our first Drummers Spotlight Session earlier in the day, we were feeling incredibly inspired and what better way than to bring the evening to a close, than by listening to one of our favourite bands – Blondie. However, with a difference – Blondie tribute band 'Bootleg Blondie' live in Kinross – WITH Official Blondie drummer Clem Burke!!
An intimate evening of Blondie's third studio album 'Parallel Line's' with more classics along the way, and with Clem on drums making it even more special!
As if this wasn't enough, we chatted after the show to Clem Burke and the rest of Bootleg Blondie and were invited back for their second performance the following night.
Fast forward the next evening, we arranged an exclusive interview with Clem Burke, where we chatted about his drumming career, his first musical influences, playing with Official Blondie and the differences playing the more intimate gigs on the current tour with Bootleg Blondie. (All the while feeling incredibly grateful for the opportunity to chat with Charlotte's drumming idol!)
Following on, Clem took us round his DW kit, showing and telling us great stories about his set up, why he uses the sizes he does and a great story about his Ludwig Black Beauty Snare Drum. A wonderful sight if you take a look at our video below!
Finally ending with the question that Charlotte asked; which you only ever get to ask once… 'Can I try out your drum kit?' and the response… 'Yeah go for it'…those drum sticks have never reached my hands quicker!
And of course a fantastic evening with another sell out performance of Parallel Lines from Bootleg Blondie and Clem Burke.
Huge thanks to Clem Burke, James Wheeler and Bootleg Blondie for giving up their valuable time.
Check out the full kit run down with Clem.
A week we will never forget!