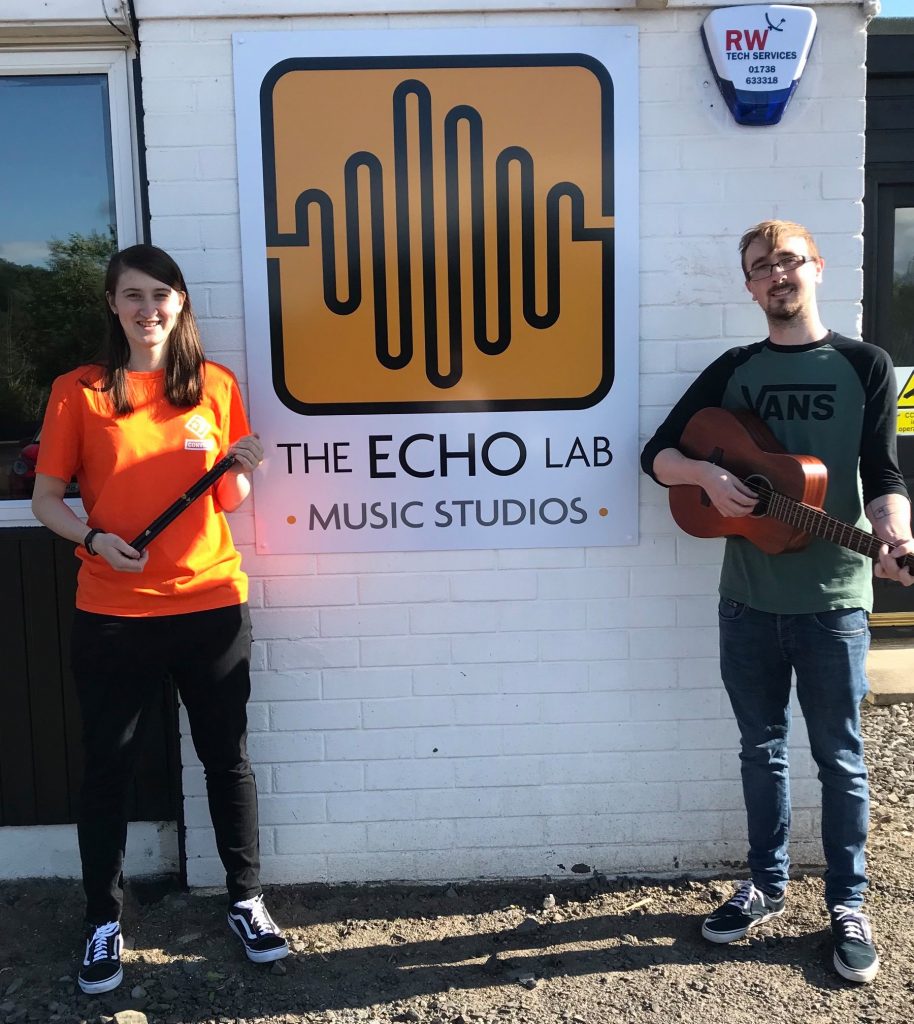 The Echo Lab Music Studios – Rehearsal Rooms, Recording Studio, Music Lessons and MORE in Perth, Scotland!
Welcome to The Echo Lab Music Studios, in Perth, Scotland!
Our brand new music studio is now open and everyone's invited!
When you dream of being able to practice at any time of day, record music how you'd like to hear it on a record, it usually seems only a dream. However our dream is now a reality and a place we come to every day and 'work', if you want to call it work. But we are inspiring the next generation of musicians to pick up an instrument for the first time, form new bands, and take their musical playing to the next level!
When you put your mind to it, grab as many paint brushes as you can and fill an empty space with drum kits, guitars, amplifiers and more, it becomes a music studio!

However, it is certainly not an overnight process, and you do have to put a huge amount of work into the whole process. We have shared a number of images of the completed studio as it stands today, so here's a little behind the scenes of how we did it.
From The Echo Lab Music Studios we now offer 3 Rehearsal Rooms, 1 Recording Studio, Solo Practice and Creative Rooms, as well as Music Tuition in Drum Kit and Guitar!
Some before images
Rehearsal Room 2

Rehearsal Room 3

Recording Studio
After:
Rehearsal Room 1

Drum Tuition Room

Recording Studio
YOU CAN WATCH OUR TIMELAPSE OF THE WHOLE PROCESS BELOW
Big thanks to everyone who helped us get to this stage and who continue to support us! Here's to the future!
COME AND VISIT US:
THE ECHO LAB MUSIC STUDIOS
TAYVIEW INDUSTRIAL ESTATE
FRIARTON ROAD
PERTH & KINROSS
PH2 8DG