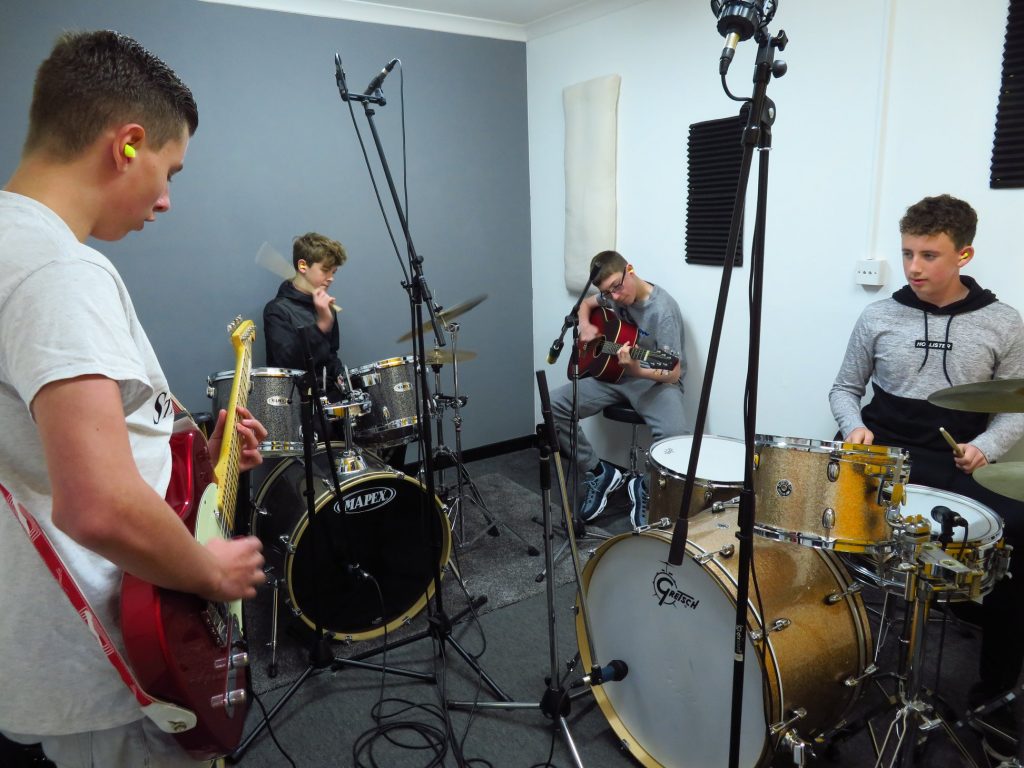 Youth Music Workshop; Rehearse, Record, Release at The Echo Lab
And a one…and a two…and a one, two, 'three day workshop'!
Over the October break, we held a 3 day session for young musicians to form bands, write music and then record it on the third day.
Now to ask anyone to play with musicians you've never met, write a new song, rehearse it and record it in 5 hours, would be a big ask. However, our young musicians dived right in and progressed very well and you can hear their new songs below!
Great creative input from all involved and we're really pleased with the results of three brand new songs!
H.E.A.R: A four piece band with two drummers, electric guitarist and acoustic guitarists.
Custom Gauge: A 3 piece band consisting of Drums, Electric Guitar, Bass, Violin, Piano and Vocals
Two and The One and Only: Including drums, vocals and two acoustic guitarists. 
All three bands were given a full recording of their brand new track, as well as an extended video of the highlights below.
4 hours to write and rehearse, 1.5 hours to record.
Musicians were aged between 10 years and 14 years, and some had never played with others so a great achievement for all involved.
Would you like to be part of an experience like this? Then get in contact with us today to be part of our next 3 Day Workshop !


Visit our YouTube channel for more workshop content and to see what we have been upto in the studio.