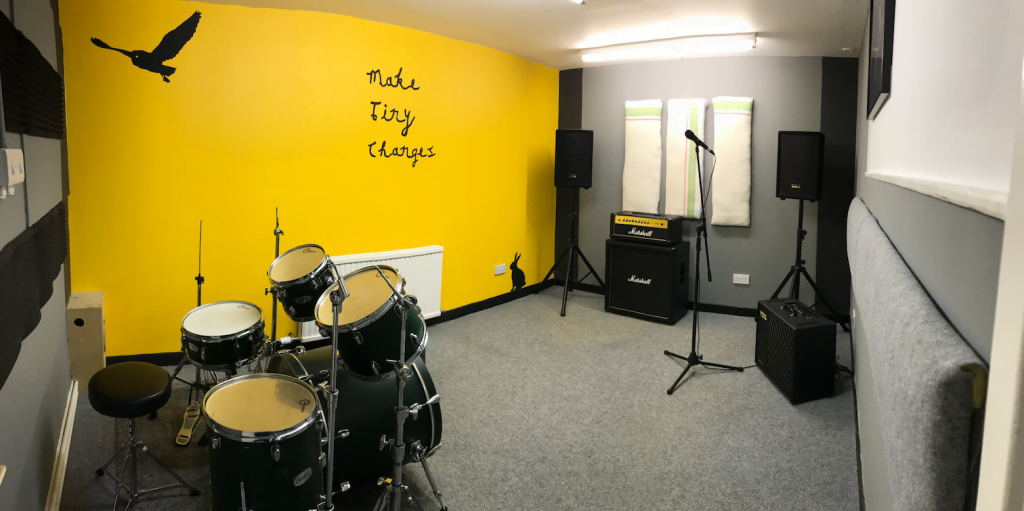 Tiny Changes Rehearsal Room, Perth Scotland
"While I'm alive I'll make Tiny Changes to earth" : Scott Hutchison.
We've made a few changes to our rehearsal room 3 and we'd like to officially announce its rename to the 'Tiny Changes Room'.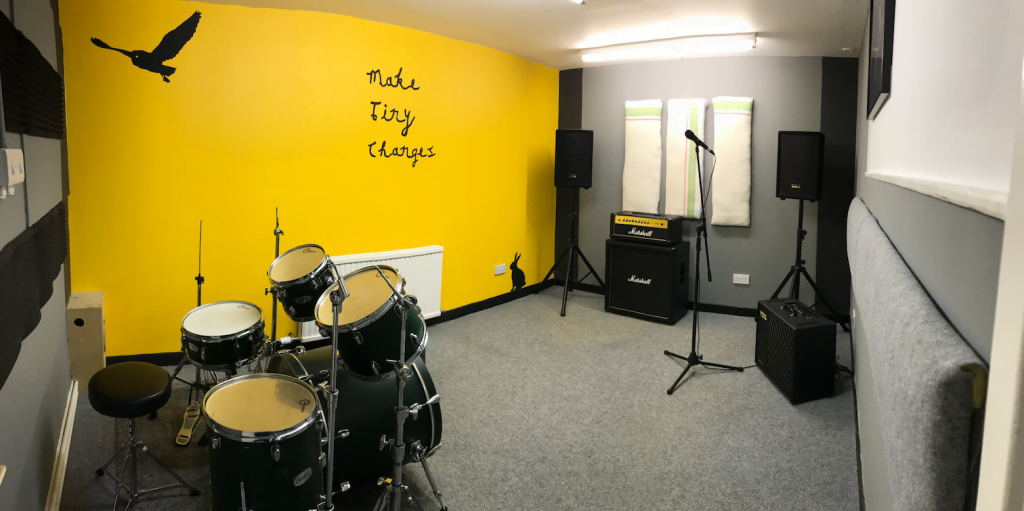 As followers and lovers of Scott Hutchison's music since the beginning of Frightened Rabbit, and through his other projects including Owl John and mastersystem band, we wanted to remember and share to others the wonderful music that Scott made.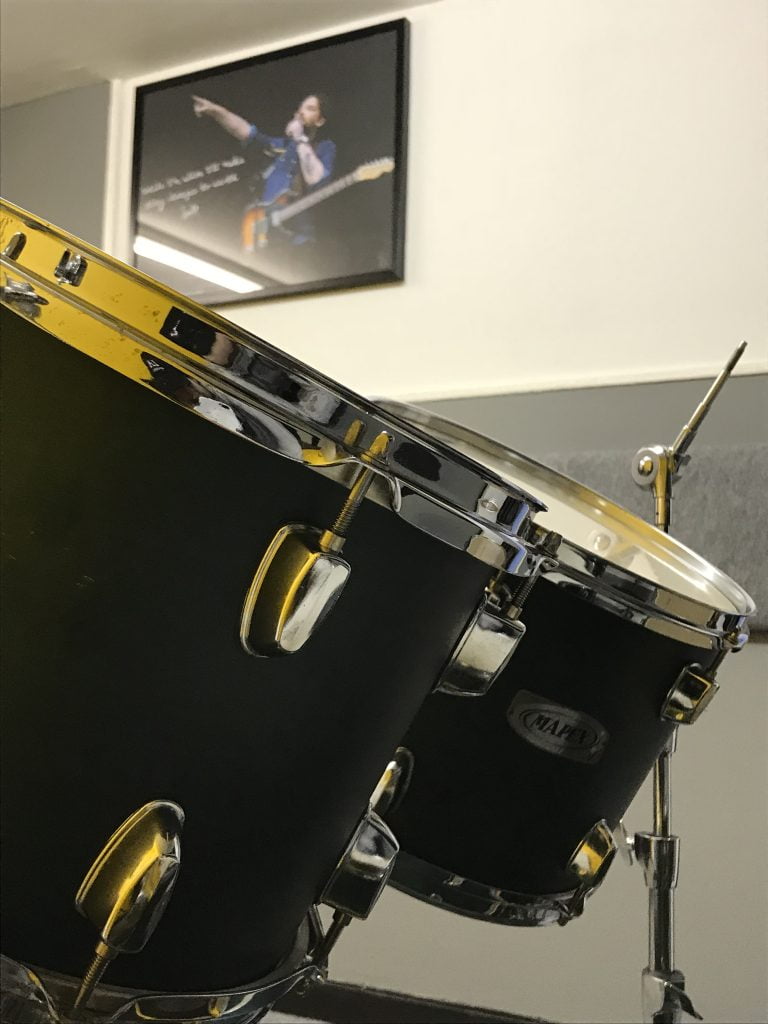 Mental health and more specifically the mental health of young people was particularly important to Scott and he spoke about this very honestly in interviews and through his music, citing the lyrics above, in one of his songs 'Head Rolls Off'. He made huge changes to the Scottish music industry and did make lots of tiny changes to earth.
For those of you who may have not heard of Scott or his band 'Frightened Rabbit' you can find out more about Scott and how the charity is supporting others on their website:
The artwork in the room was hand painted by drummer and director Charlotte and with permission from the band and his family we have put a dedicated tribute of Scott in the room, which you can see below.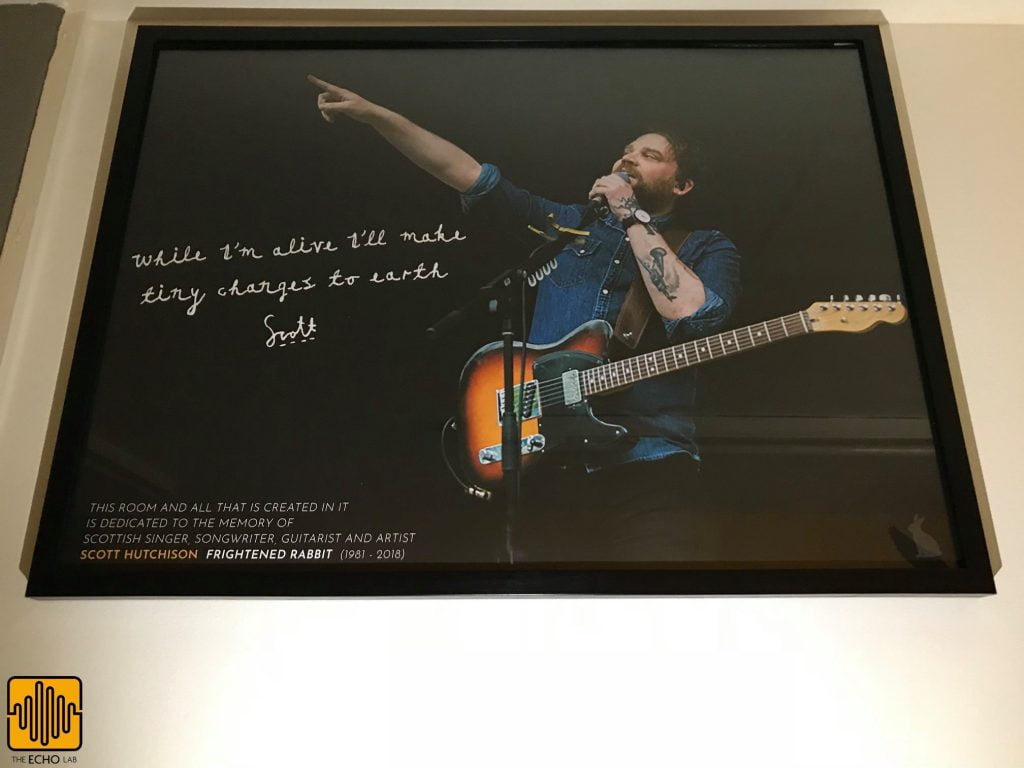 The room is packed with great equipment all rehearsal rooms need including; Marshall, Fender, Vox Guitar amps, Mapex Drum Kit, Full PA System, Mics, everything you need to kick start your new band.
Book into a brand new rehearsal room at The Echo Lab in Perth, Scotland, and check out the Tiny Changes Room!
Whether you go off now and listen to Frightened Rabbit, check out the Tiny Changes Charity, come down and rehearse in our new 'Tiny Changes' room, or simply make some tiny changes in your life for the better, you will all be contributing to making 'Tiny Changes'. 
The Echo Lab
Charlotte & Kerr