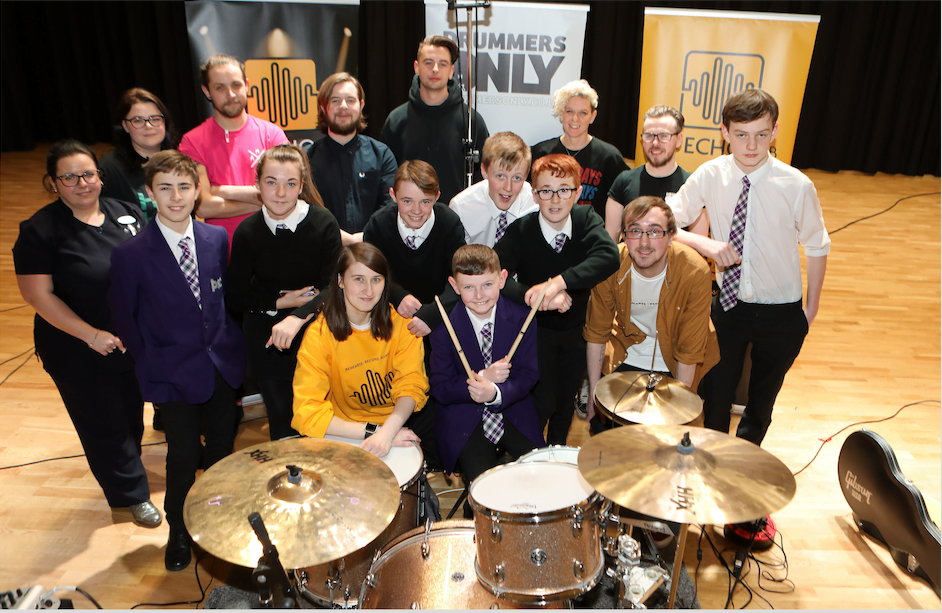 SPOTLIGHT SESSION: THE TOURING MUSICIAN WITH EDDY THROWER, CAT MYERS AND BOB MUNRO
The Echo Lab Spotlight Session: Focusing on The Touring Musician.

We had a great time this week with the return of our Spotlight Sessions! Now if you've been with us from the start you'll know this is not the first live music session focussing on some of the best artists and musicians in the UK! We've had Victoria Smith, Freddy Sheed, Clem Burke, all join us for sessions at the start of the year, and this December we invited some brand new faces to our event.
At the new venue – Bertha Park High School in Perth, with support from Specsavers Hearcare, we hosted the 'Spotlight Sessions which are designed to bring together a panel of musicians to demonstrate through performance; their top tips, experience and wicked playing abilities.
We had the pleasure of welcoming drumming power house 'Eddy Thrower' (Lower Than Atlantis / Busted) to take us back to basics and teach us our rudiments and how to make them sound so cool when applied to our whole drum kit! His speed and effortless style makes Eddy so enjoyable to watch!
As well as groove sensation 'Cat Myers' (KT Tunstall / Mogwai) who joined us with her funky chops and hybrid set up, to give us an education into how to play drums and bass and electronics at the same time! (Yes, we were blown away too!)
Finally, we had Guitar and backline tech, Bob Munro (Blossoms / Miles Kane) join us to provide his top tips on how he manages and maintains some of the UK's top musician's equipment, and is always on hand to keep their shows running smoothly!
You can see all the highlights from the day below, whether you'd like to relive that night if you were there or if you didn't manage to grab a ticket you'll see what you missed out on!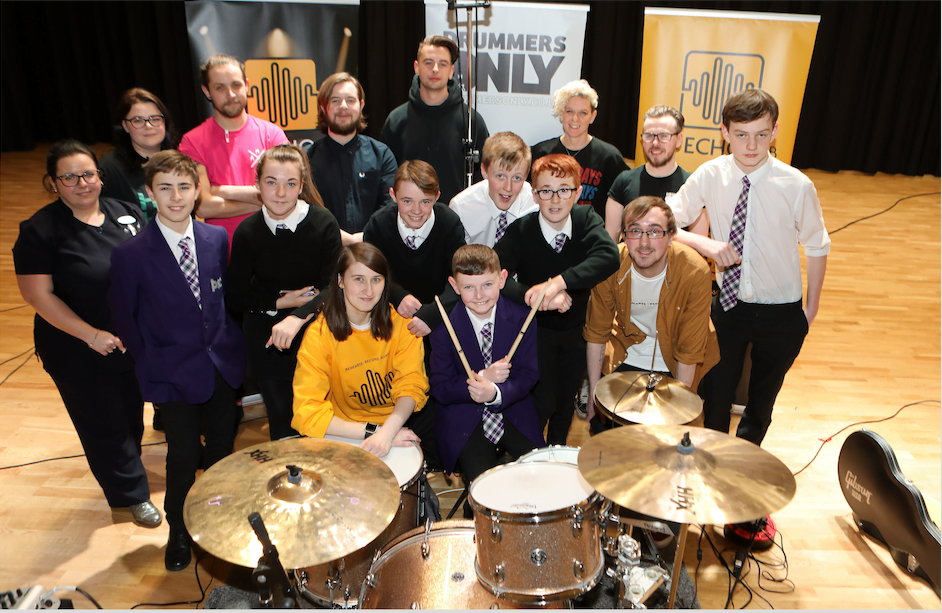 After a very insightful Q&A session the guest panel got the inspired audience excited, and ended the night with a drum and guitar jam!
You can watch this below!
Over the course of the night we raised awareness and vital support for 'Tiny Changes' Charity. Set up in memory of Frightened Rabbit frontman Scott Hutchison. We are very grateful for everyone's support, and you can find out more about Tiny Changes here.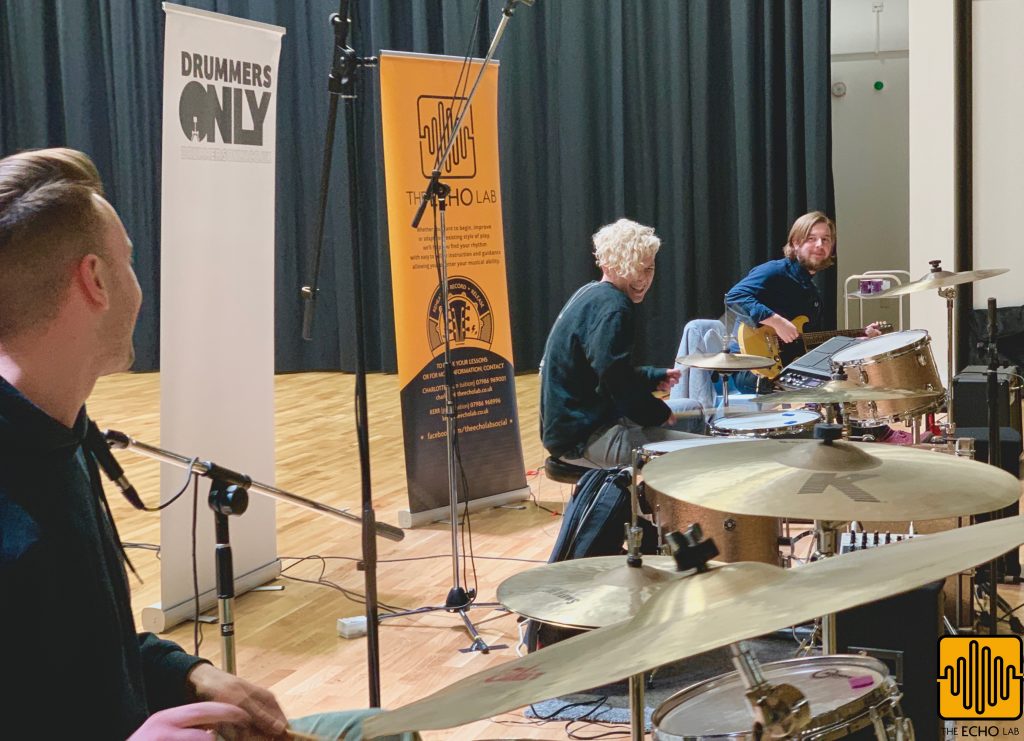 HUGE THANKS TO;
OUR ARTISTS; EDDY THROWER, CAT MYERS, BOB MUNRO OUR SPONSORS; Specsavers
Drummers Only: Photography

AND our audience for buying tickets and supporting all of us!

Keep up to date with all The Echo Lab Spotlight Sessions and events here or if you'd like to be part of our next session contact us, we'd love to hear from you!