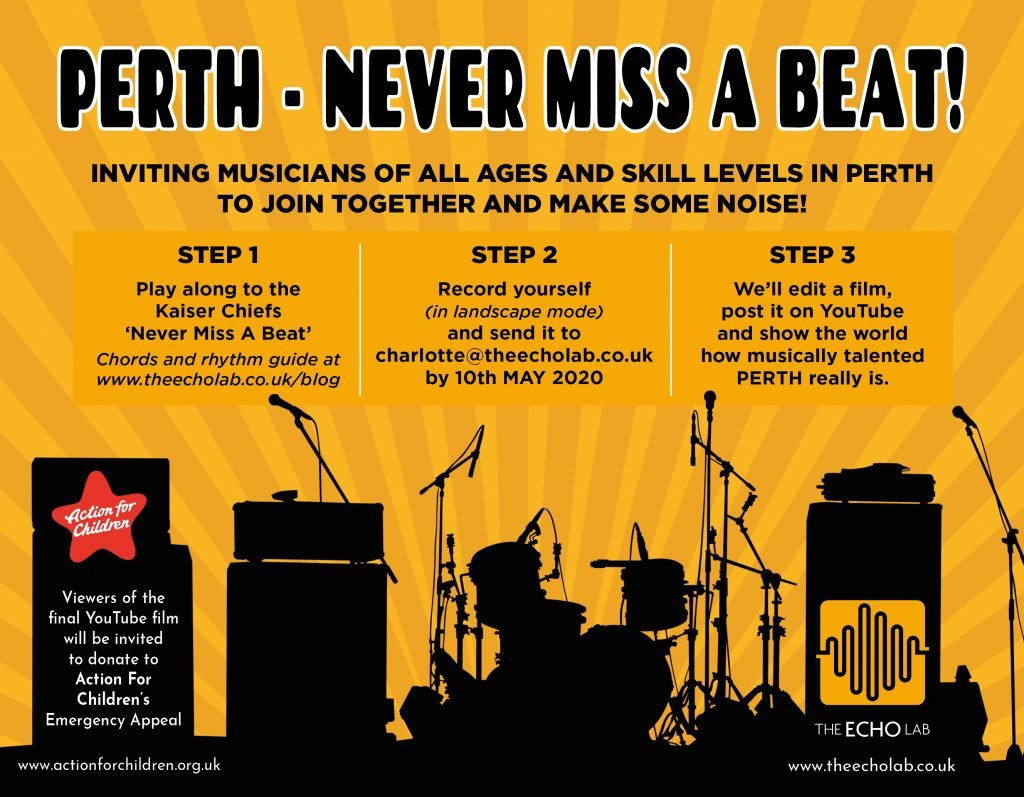 PERTH – NEVER MISS A BEAT
Perth musicians – Never miss a beat!

The Echo Lab is inviting musicians of all ages and skill levels in Perth to join together and make some noise!

STEP 1:Play along to the Kaiser Chiefs 'Never Miss A Beat'
https://www.youtube.com/watch?v=r-rgIPIkCl4

Chords and structure guide BELOW!

STEP 2: Record yourself (in landscape mode) and send it to: charlotte@theecholab.co.uk by 10TH MAY 2020.

STEP 3: We'll edit a film, post it on Youtube and show the world how musically talented PERTH really is!
We'd love to see musical entries from all ages, and instruments, so get involved and share your musical ability!

Record your music! Have fun and make some noise!

Viewers of the final YouTube Film will be invited to donate to Action For Children's Emergency Appeal. DONATE HERE
SONG STRUCTURE:
INTRO, VERSE 1, VERSE 2, CHORUS, VERSE 3, CHORUS X2