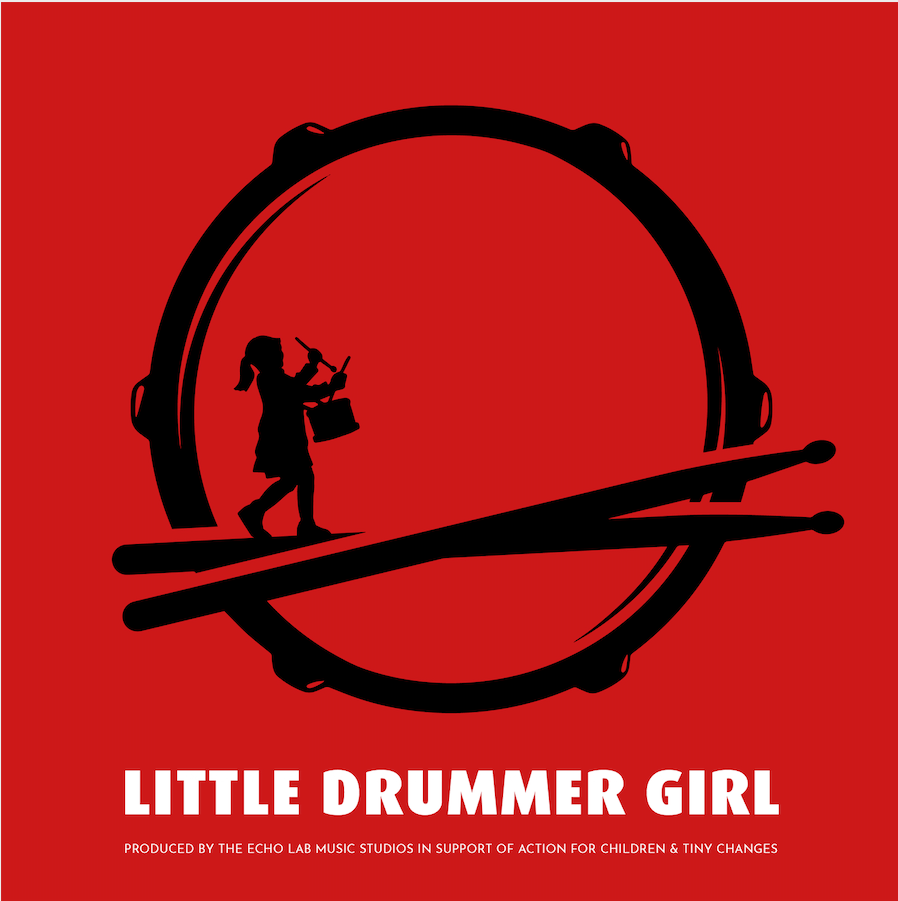 LITTLE DRUMMER GIRL – CHRISTMAS CHARITY SINGLE
"12 female drummers make some noise to raise awareness of mental health issues in young musicians"
We are incredibly proud to announce our brand new single "Little Drummer Girl" is now available to listen to on all platforms!
(CLICK HERE TO LISTEN)
This single has been a whole year in the making and features some of the world's most talented drummers and alongside the single we have an exclusive music video, you can view the official video HERE.
We have had a fantastic time arranging, writing, performing, mixing and mastering and producing this track. In aid of two charities (Tiny Changes & Action For Children) who are doing such amazing work for young people and mental health.
We also have limited edition T-shirts available in our shop.
And also some amazing raffle prizes from Vans, Frightened Rabbit, Istanbul Mehmet, Evans Drumheads, D'Addario, Cat Myers, Cherisse Osei, Massive Wagons. PURCHASE RAFFLE TICKETS HERE: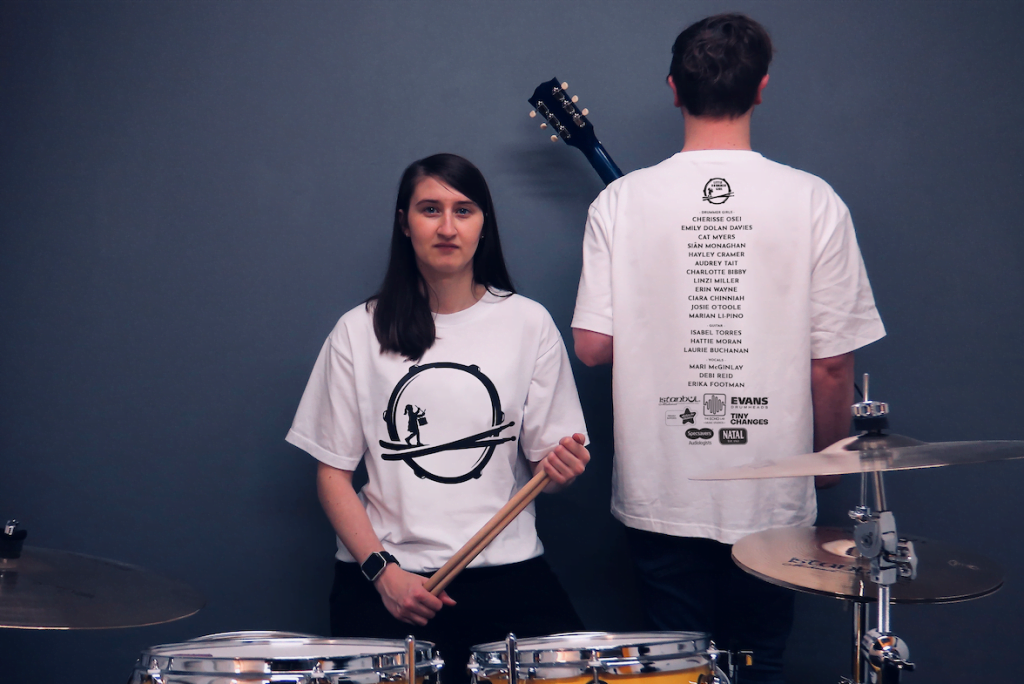 All proceeds from the sale of the single and the t-shirts will be donated to Tiny Changes and Action For Children. So please do support by taking the time to download the track or pick up a brand new T-shirt !
THANKS FOR LISTENING!
Charlotte & Kerr
______________________________________________________________________________
CREDITS
FEATURED ARTISTS:
DRUMS:Cherisse Osei, Emily Dolan Davies, Cat Myers, Sian Monaghan, Hayley Cramer, Audrey Tait, Charlotte Bibby, Linzi Miller, Erin Wayne, Ciara Chinniah, Josie O'Toole, Marian Li-Pino
GUITARS: Isabel Torres, Hattie Moran, Laurie Buchanan
VOCALS: Mari McGinlay, Debi Reid, Erika Footman
Producer, Recording & Mix Engineer:
Kerr McCall
Videographer and Little Drummer Girl:
Bill Walsh
Erin Walsh
Video Production and Editing:
Chuck Cumming